With all the nuances out there, you must have wondered : Can Digital Marketing Make You Rich?
In this blog post, I'll tell you my answer based on my experience and research.
Digital Marketing As A Business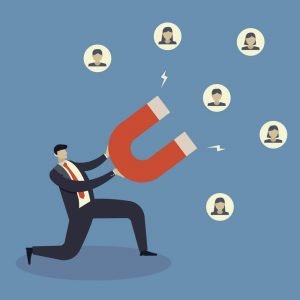 Like any other business, I consider Digital Marketing to be a business as well.
Here's why?
You work with graphic designer, web developer, content writer and Ads specialist.
As you work with them, you'll also need to pay them salary.
Then, you'll also need a place where they all can come and work, right?
So you get an office and pay rent of that.
On top of that, you'll have your business registered and paying taxes too.
Most of the businesses are like this. They have employees, office, business name and they have to pay taxes too.
So you see as a digital marketer, you are also a business!
---
What Makes A Company Succeed?
This is important to consider because if you are a company, you need to know what things affect your chances of success.
Now, what makes a company succeed?
In short, it's: good team, proper management, delivering results and acquiring clients with good profit margin and all in all your:
Revenue – Total cost (Salary+ Rent+ Other expenses of company) should be a decent amount.
Will Your Digital Marketing Company Succeed?
It depends!
Here are two scenarios to explain what I mean-
Scenario 1:
If your profit margin after paying all the salary+rent+bills+taxes seems like a decent amount, then you are doing good as a marketing company.
Scenario 2:
Your revenue is decent, less or nill and you pay rent+salary+taxes+bills, and the profit that you make seems like peanuts. In other words, your cost to run your business is higher than the profit you make.
Conclusion On: Can Digital Marketing Make You Rich?
As I said: "It depends!"
In the first scenario, you can clearly see that you are earning a decent amount, so it's more likely, you'll have more money and get rich.
But, if someone fits in the second scenario, Unfortunately, you will have to shut down soon!
So always focus on less operating cost and more results in your business to stay in profit.
Well, I'm also a digital marketer so if you are looking for any sort of advice on your business, you can contact me through my apply page.
For more such blogs, and content, join Somesh Kumar Digital on Facebook,